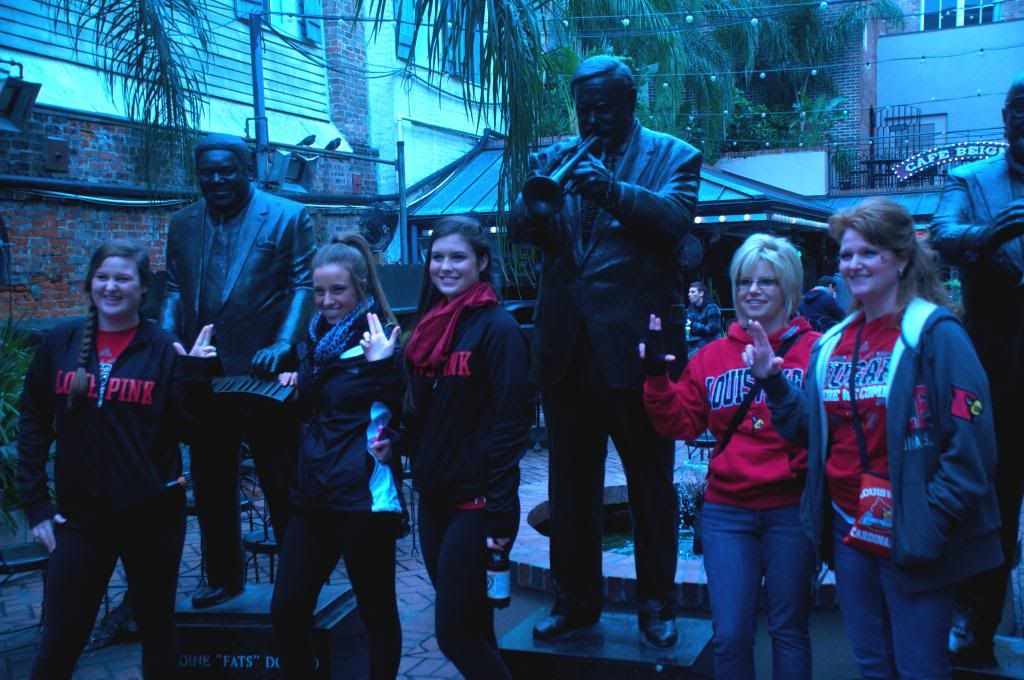 University of Louisville fans pose in front of musical greats Fats Domino, Al Hirt and Pete Fontaine on Bourbon Street.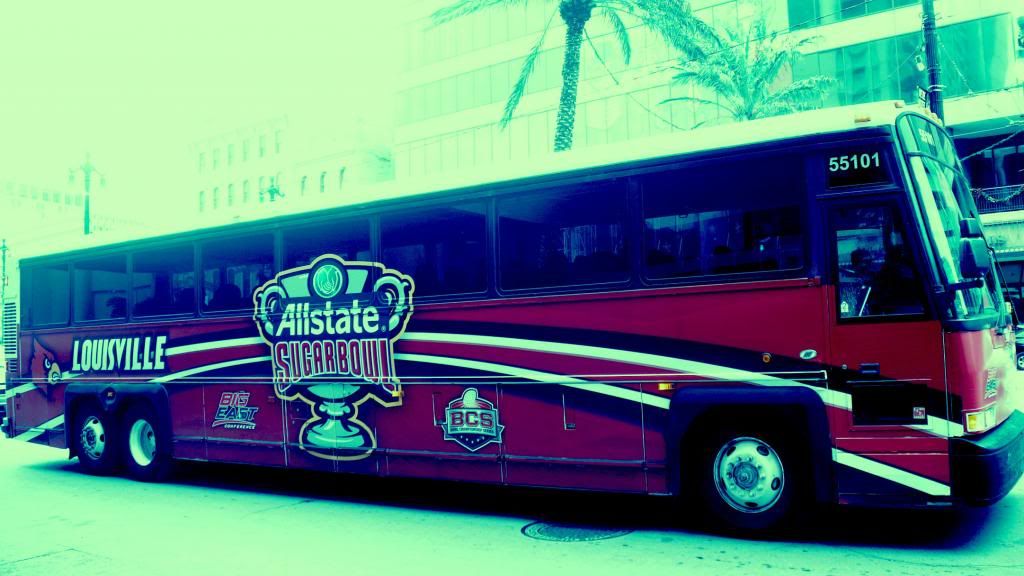 The official UofL Sugar Bowl bus shuttles coaches and players between events in New Orleans.
UofL President James Ramsey and Quarterback Teddy Bridgewater welcome fans to the Marriott Inn, the official team headquarters for Charlie Strong's team.