Baseball for passionate fans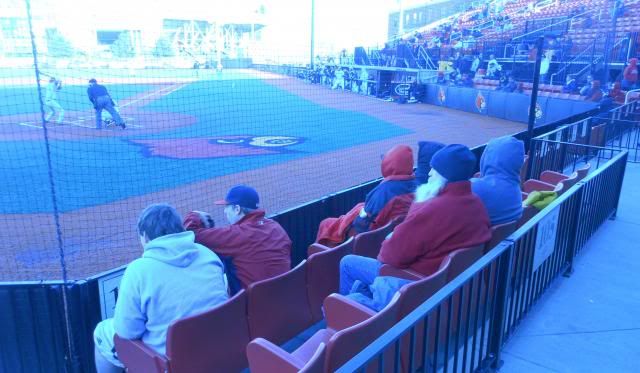 Extra layers of clothing were appropriate Tuesday at Jim Patterson Stadium on the last official day of winter. The low 40-degree temperatures couldn't discourage the real baseball fanatics for the first of two games between the University of Louisville and Southern California.
UofL won the game, 13-6, improving its record to 17-2. Official attendance was 1,026. They'll meet again Wednesday at 3 p.m. Come on guys, this is USC, winner of 12 College Baseball World Series. 
Share this