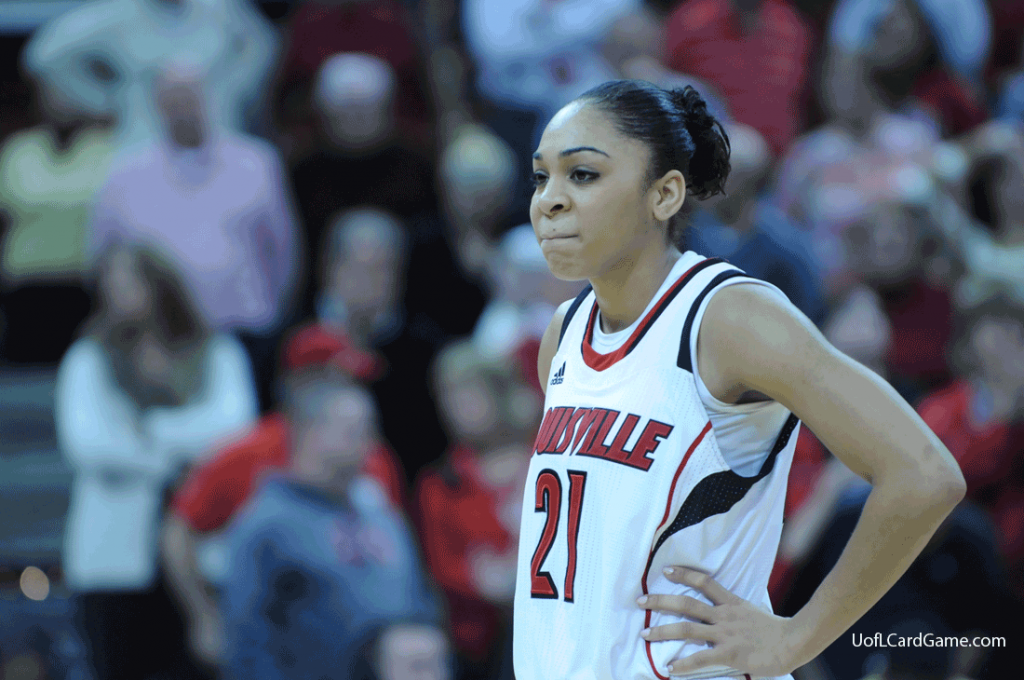 Women's college basketball is often brutal these days.
Bria Smith was taking a beating, getting knocked to the floor, enduring blows to the head, enduring everything the Rutgers women could throw her way. She's built for speed, not for physical contact. A finesse player, not a fighter.
This observer was watching closely for tears at one point, wondering how she would be affected. One could see in her eyes that Bria was in pain. But those same eyes also would reflect a commitment not to back down, to keep getting back up and staying in the game.
"The game is physically challenging, and Bria is learning how to get through adversity, all the hard hits and continue to play," said Jeff Walz, her coach at the University of Louisville.
The demanding of the college game is often a shock to younger players, especially the smaller ones. "Bria has really grown as a player in the last month, learning what it takes to be competitive, and I've told her that," he said. "They have to play through the pain, and Bria is doing that."
The UofL sophomore from New York alternates with Shoni Schimmel at point guard, depending on the game situation. "She's the best we have at breaking down opponents in the lane," said Walz. "If we need two points, we're probably going with Bria. If we need a three, we're going with Shoni."
Smith would compete for 43 minutes in the 66-57 win over Rutgers, finishing with 10 points, seven steals, four rebounds, and four assists.  She's averaging 7.9 points per game and is the team leader in steals with 35 for the season.
"She's a great kid with a wonderful personality and a very good student," said Walz.
He could have added that Bria Smith is one tough individual as well.
Filed Under: Featured • Women's Basketball